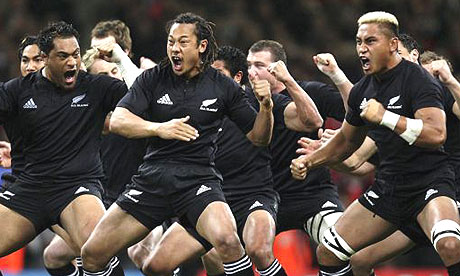 Last year we talked alot about paradigms of verbs - well here is a topical and current way to introduce or practise the verbs "to have" and "to be in the target language.
Julie Prince visited us here in Warrington and we created a song version of the paradigm of the verb "to be"!
Show the children the Haka performance from the All blacks team
The children need bilingual dictionaries so that they can look up key vocabulary (kit, equipment and personality characteristics)
Divide the class into groups with sufficent children spo that they can perform the paradigm of the verbs.
Ask the children to think of items of kit and equipment that a rugby player will need ( boots, socks, shirt, shorts, gum shield, rugby ball etc)
Now the children can create their paradigm chant of the verb to have - with rugby kit
Repeat the activity with the verb to be and the characteristics of a rugby player (strong, fast, brave, quick,tactical, powerful, etc)